Art Is Still Here: A Hypothetical Show for a Closed Museum

2020 FEB 13 – ONGOING

ROOM【0409KZ】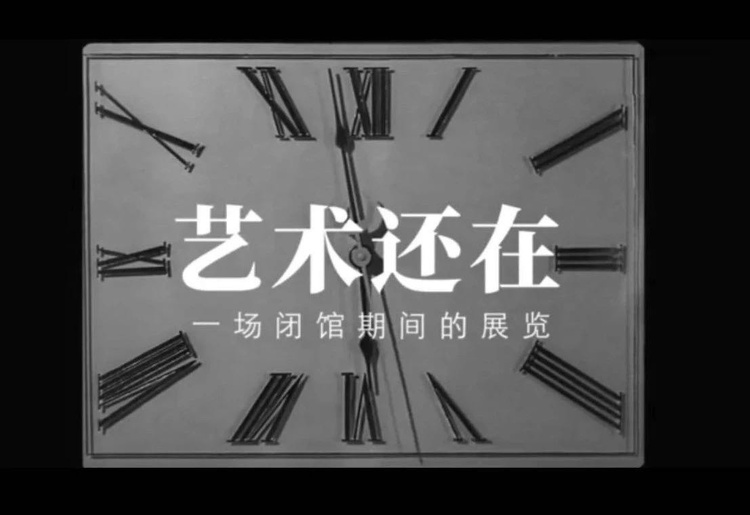 M WOODS Online Schedule (CST Beijing Time):

Weibo: Everyday @ 12.00 pm

WeChat: Every Thursday @ 6.00 pm

Instagram: Every Thursday and Friday @ 10.00 pm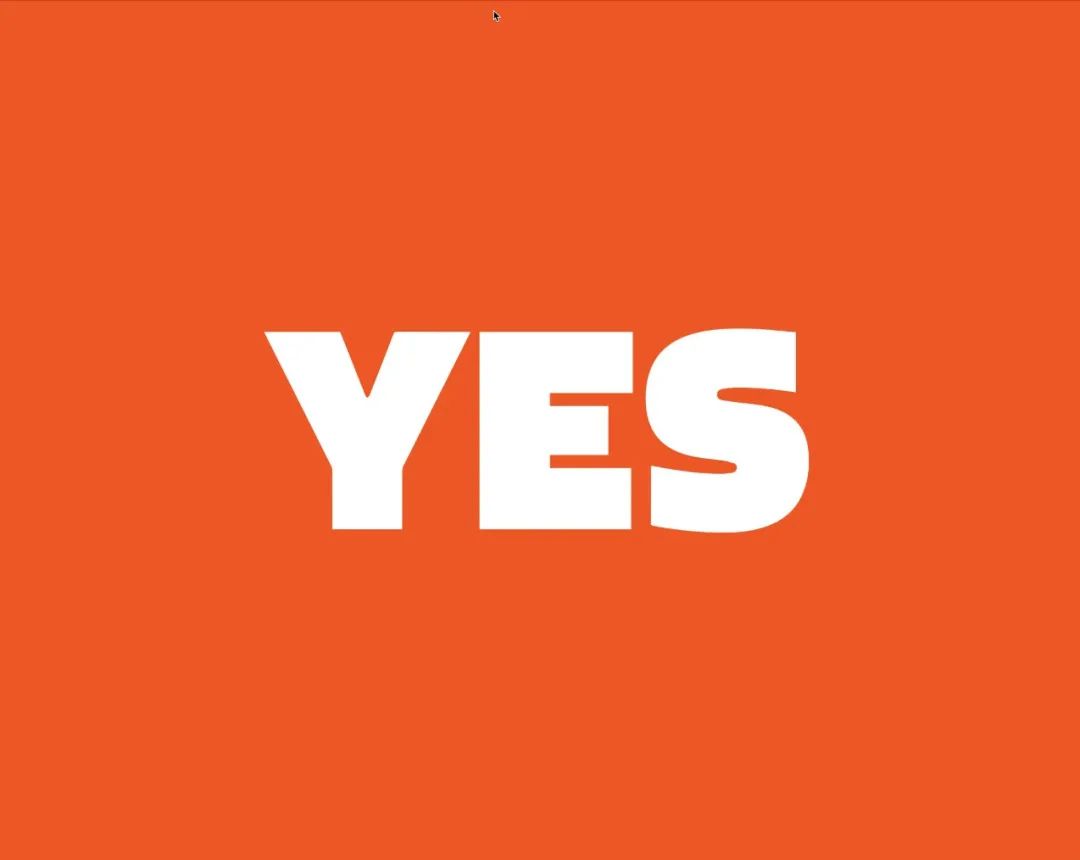 Cory Arcangel,
istheapplebeesondelcoparkdrinthesuburbsofdaytonopenrightnow.com
, 2013, Website
Courtesy the artist
Biography:
Cory Arcangel (b. 1978, Buffalo, NY) is a composer, artist, and entrepreneur living and working between Stavanger, Norway, and Brooklyn, New York. Recently he has worked on a dizzying array of seemingly un-related projects; For the 2019 Sharjah Biennial he created banners of "destroyed jeans" for the facade of the Sharjah Art Museum, as well as composed a new work for pipe organ - which was placed into the mix at the Radisson Blu Sharjah gym. In collaboration with Olia Lialina, he recently toured the two-person show, "Asymmetrical Response" which traveled to the Western Front (2016) in Vancouver, the Kitchen in New York (2017), and Art Projects Ibiza in Ibiza (2017); Under the auspices of Arcangel Surfware - a software and merchandise publishing company he founded - he published Tony Conrad's 200 plus hour long piano piece, Music and the Mind of the World in 2017, released a line of fidgit spinners, as well as opened a flagship store and gallery in Stavanger from 2018 to 2019. His work is included in many public collections, including the MoMA in New York, the Tate in London, Berlin's Neue Nationalgalerie, and the Migros Museum für Gegenwartskunst in Zürich.
Work Synopsis:
Is the Applebees on Delco Park Dr. in the suburbs of Dayton open right now? A "single serving website" about whether an Applebee's in the suburbs of Dayton, Oh, USA is open or not.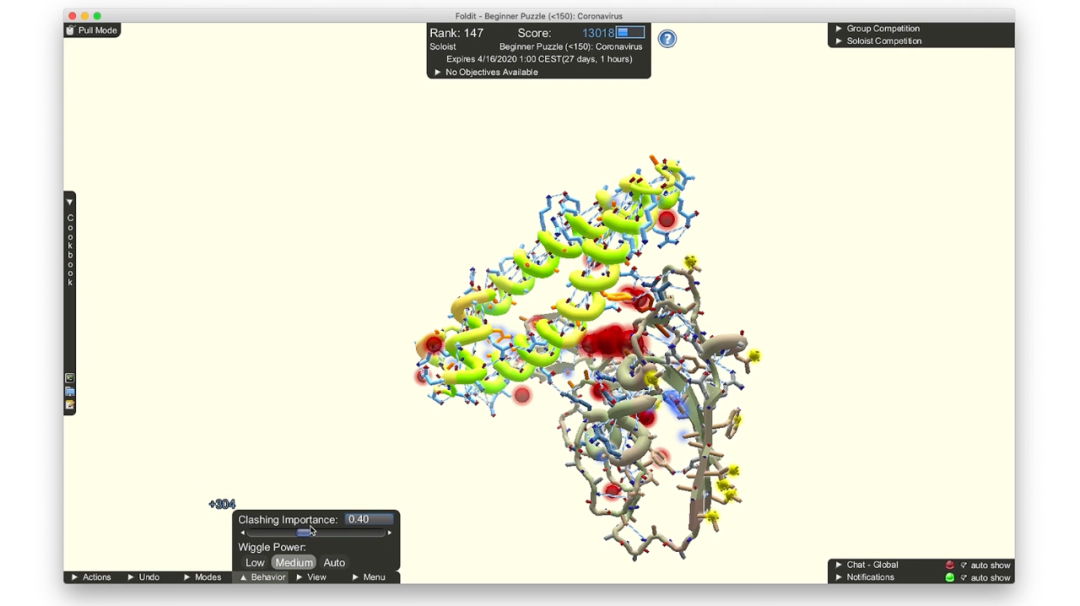 Katja Novitskova,
Corona folds
, 2020
HD video screengrab, 15'47min
Courtesy the artist
Biography:
Katja Novitskova
(born 1984 in Tallinn, Estonia) is an Estonian installation artist. She lives and works in Amsterdam and Berlin. Her work focuses on issues of technology, evolutionary processes, digital imagery and corporate aesthetics. Novitskova is interested in investigating how, "media actively redefines the world and culture, and everything" related to art, nature and commerce.
Novitskova holds degrees in Semiotics and Cultural Studies as well as a specialization in Media Arts from the University of Tartu, Estonia. She also completed a Masters of Science in Digital Media, University of Lübeck, Germany in addition to studying at the Graphic Design department at the Sandberg Instituut, Amsterdam.
Work Synopsis:
Novitskova spent the days of quarantine in Amsterdam, Netherlands, folding a protein into a shape that could potentially block the protein of Covid-19 virus.
Fold.it
is an online gaming platform for solving protein shape puzzles and designing novel molecular structures. The platform launched a few coronavirus cure puzzles in early March as a way to crowdsource some of the urgent research. Calculating protein shapes requires vast computational resources, and scientists are not able to predict and design them alone at a fast enough rate. The combination of AI and intuitive human approaches has proven to be the most effective so far.
Fold.it
is based on the idea of crowdsourcing science, where thousands of people are contributing their brains to solving complex issues like this one and thus contributing hopefully useful bits of data. Protein folding is a material process, in some ways it is very much akin to sculpture making both in physical and 3D digital space. It is definitely a visceral poetic experience, with high levels of complexity and intuitive thinking involved in experienced folders. Novitskova felt like as a visual artist she could direct her instincts towards this narrow but very important aspect of the unfolding global crisis.
Xiang Jing,The Voice of Upgoing,2020,video,13'09''


Courtesy the artist

Biography:
Xiang Jing was born in Beijing in 1968 and graduated from the faculty of sculpture, Central Academy of Fine Arts in 1995. She taught at the Sculpture Studio of the Fine Arts College, Shanghai Normal University from 1999 to 2007. Xiang now works and lives in Beijing. Xiang's artwork reveals a sense of insecurity through which the misty nature of the modern human character and life itself are accentuated and reified. Xiang Jing seeks after the existential truth of life through her continued investigation of "internality" of human nature in her work. Rather than viewing Xiang Jing as a "feminist" artist, she is perhaps more accurately described as an artist with a woman's viewpoint and perspective.
Xiang Jing has held solo exhibitions at numerous institutions and establishments, including The Long Museum (West Bund, Shanghai) (2017), Beijing Minsheng Art Museum (2016), Lehmann Maupin Gallery Hong Kong (2015), Museum of Contemporary Art Taipei (2013), Gao Magee Gallery Madrid (2012), Today Art Museum Beijing (2011), Tang Contemporary Art Beijing, Hong Kong, Bangkok (2008), and the Shanghai Art Museum (2006). Xiang's works are also exhibited at various museums in the US, the UK, Germany, Japan, Norway, Italy, Spain, the Netherlands, and Austria, etc. Her works are collected by prestigious institutions including Annie Wong Art Foundation Canada, Central Academy of Fine Arts (CAFA) Art Museum, Chazen Museum of Art at Wisconsin Madison, The Long Museum Shanghai, M+ Museum Hong Kong, Shanghai Art Museum, Today Art Museum Beijing, Yuz Museum Shanghai.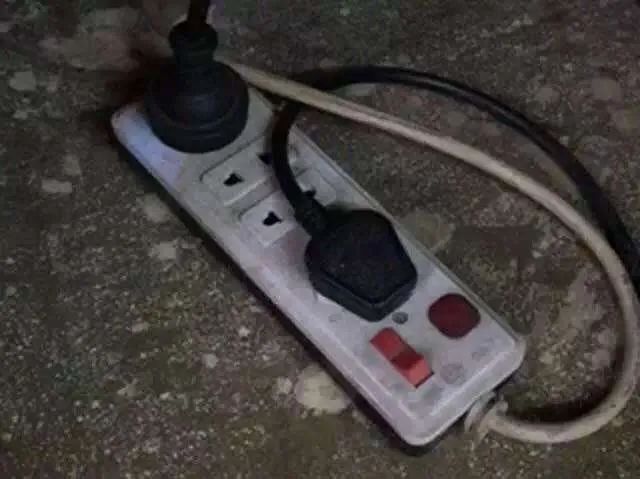 Zhang Ruyi, Lightning,
2015, Single channel video (color, sound),00'06"
Courtesy the artist
关于作品:
《闪电》是运用早期微信视频格式记录的一件为时6秒的录像作品。作品中,生活里的旧款插座由于电压不稳在使用时会产生爆电或漏电。艺术家随机将这个瞬间记录下来,并联想到自然界中的闪电,试图拉近自然与工业之间的距离,放大了日常环境中的单体细节。
关于艺术家:
张如怡1985年生于上海,目前生活并工作于上海。张如怡的艺术实践涉及雕塑、装置和综合材料绘画。她的创作围绕生活逻辑展开,探讨人与现实、自然与工业景观之间的相互作用。她的作品曾展出于K11艺术基金会(香港,2019)、上海外滩美术馆(上海,2018)、UCCA尤伦斯当代艺术中心(北京,2017)、卡斯雕塑基金会(英国奇切斯特,2016)、四方当代美术馆(南京,2016)、上海二十一世纪民生美术馆(上海,2015)等国内外艺术机构。
Éléonore Saintagnan & Grégoire Motte, Les bêtes sauvages (Wild Beasts), 2015, Stereo video (color), 36 min


Courtesy the artist; Michigan Films
Biography:
Éléonore Saintagnan was born 1979 in Paris and currently lives and works in Brussels. After studying visual arts and creative documentary at university, she obtained postgraduate diplomas from the Studio National du Fresnoy in 2008 and a Masters from the School of Public Affairs, The Paris Institute of Political Studies. Through short films, videos, installations, writings or drawings, Éléonore Saintagnan's work is born above all from encounters. In an approach at the edge of documentary and fiction, between intimacy and universality, the artist immerses herself in communities that go beyond mere description.
Saintagnan's recent solo shows include participating in a cycle of
Lili, the Rozell and the Marimba
(Cycle curated by Sophie Kaplan, La Criée Centre for Contemporary Art, Rennes, 2019),
La Potière, la tisserande et le chat Mowgli
(Isère Contemporary Art Prize 2018, Musée Hébert, Grenoble, 2019),
Dieu et la Stéréo
(Monographic exhibition at Main d'Oeuvres, Saint Ouen, 2014),
Vulpes Vulpes Vulpes
(Solo show of Éléonore Saintagnan & Grégoire Motte, Centre Pompidou, Paris, 2014). Group shows include
Fried Patterns
(Vanderborght Building, Brussels, 2019),
Bivouacs
(Magasin, CNAC, Grenoble, France, 2019),
State of Statelessness
(Iselp, Belgium, 2018),
Les Grands Voyageurs
(Diagonales, Montreal, Canada, 2017), and others.
Grégoire Motte was born on November 13, 1976 in Lille.
Between 1998 and 2002, Grégoire Motte studied at the regional college of fine arts in Tourcoing. In 2003, he assisted a photographer friend and met Naomi Cook. In 2004, after a stay in Japan, he made his first tie. In 2008, he met Eléonore Saintagnan during an exhibition with more than two hundred artists. In the spring of 2009, while he was staying in Marseille, beset with boredom, he took a boat to Tunis. In a bar, men give him a large amount of gold. He returned to France the next day. In 2012, in Brussels, then in Rome at the Open Air Museum of Fausto Delle Chiaie, he wears "la piu longue delle cravatte (the longest of ties)", a 30 meter tie. He gives a piece to someone who offers him a drink. Still in Rome, he began studying 3D sculpture. The same year, he had a son, Edgar, with Eléonore Saintagnan. The longest of ties has completely disappeared. Motte and Saintagnan start making the film "Les Renards". The epic shoot will last three years, and will take them to Annecy to film hippos. In Brussels, he founded the Artists Club then the Artists Club Coffre Fort with Thibaut Espiaut and Ištvan Išt Huzjan.
Recent solo and group exhibitions include
Blanche Endive
(Espace le Carré, Lille, 2018),
Moi et Les Jambes
(espace GT – Hors Les Murs, Marseille, 2018),
Wild Mind
(projection of film
Wild Beasts
, ICA, London, 2017), Doc Fortnight Festival (projection of film
Wild Beasts
, MoMA, New York, 2016),
Vulpes Vulpes Vulpes
(Solo show of Éléonore Saintagnan & Grégoire Motte, Centre Pompidou, Paris, 2014), and others.
Work Synopsis:
Society's impact on the animal kingdom and the animals' unique ways of adapting are revealed in three dramatized tales of the feral—wild animals descended from domesticated ones—each as original and playful as it is perverse.
On the border between France and Belgium, the population of foxes increased in an extraordinary way. In Brussels, the Rose-ringed parakeet colonized the parks of the city. In Colombia, hippopotamuses imported from Africa live now in wild nature, terrorizing the population. These animals were moved from their natural environment by the men and breed quickly, producing ambivalent reactions in their new environment.
To Be Continued...
With Contributions By:
aaajiao
Allora & Calzadilla
Annika Eriksson
Babi Badalov
Basim Magdy
Cerith Wyn Evans
Cheng Ran
Chulayarnnon Siriphol
Colectivo Los Ingrávidos
Daniel Steegmann Mangrané
Éléonore Saintagnan & Grégoire Motte
Fan Xi
Fang Di
Guido van der Werve
Haroon Mirza
Hu Xiaoyuan
Huang Rui
Jonathas de Andrade
Katja Novitskova
Laure Prouvost
Lawrence Abu Hamdan
Lawrence Lek
Li Binyuan
Lin Tianmiao
Li Tingwei
Liu Shiyuan & Kristian Mondrup
Lu Pingyuan
Lu Yang
Miao Ying
Michael Najjar
Nabuqi
Oscar Murillo
Patty Chang
Raqs Media Collective
Reynier Leyva Novo
Richard Tuttle
Robert Zhao Renhui
Rodrigo Braga
Ryuichi Sakamoto
Solange Pessoa
Stephanie Comilang
Sun Xun
Tania Bruguera
Timur Si-Qin
Victoria Sin
Visionist
Xiang Jing
Xie Nanxing
Yang Zhenzhong
Yu Ji
Zadie Xa
Zhang Enli
Zhang Peili
Zhao Zhao