Art Is Still Here: A Hypothetical Show for a Closed Museum

2020 FEB 13 – ONGOING



ROOM【0227BS】


M WOODS Online Schedule (CST Beijing Time):

Weibo: Everyday @ 12.00 pm

WeChat: Every Thursday @ 6.00 pm

Instagram: Every Thursday and Friday @ 10.00 pm


For Part 3, and the third week in the online exhibition 'Art Is Still Here: A Hypothetical Show for a Closed Museum', we enter the museum's second floor galleries: North Stairs Gallery and Arcade Gallery to present our next six contributions by artists:

Robert Zhao Renhui, Haroon Mirza, Solange Pessoa, Nabuqi, Lu Yang, Basim Magdy,



Moving between more intimate accounts of everyday life to the ways in which new media can cause an overflow of information in the present, and the ways in which non-human life is measured and affected by humans today.

Nabuqi's contribution 'Untitled', are ink drawings made during the ongoing quarantine period in Beijing, and offer insight into the ways in which artists continue to make art despite the current restrictions, while Lu Yang's contribution uses advertising symbols and visuals to invert the relationship between blood sucking insects and humans. Basim Magdy's work gives us a view of the world through the eyes of flowers, while Solange Pessoa looks at time through nature as an important indicator of space, and Robert Zhao Renhui's images remind us of the impact of human beings on the natural habitats of animals. Haroon Miza expands these ideas by showing how fragmented information is online in the present, and how this phenomenon can offer new perspectives and connections through this fragmented form.

This gallery has several different kinds of mediums used by the artists, and contains both new and existing works. Our contributors in this section are coming from Egypt, United Kingdom, China, Brazil and Singapore.

We thank the artists for their contributions and support.
Basim Magdy, 13 Essential Rules for Understanding the World, 2011, Super 8 film transferred to HD video,5min 16sec

Courtesy the artist; Gypsum Gallery, Cairo

Biography:

Basim Magdy is an artist. He was born in 1977 in Assiut, Egypt, and lives and works between Basel and Cairo. His work appeared recently in solo exhibitions at MAAT Museum of Art, Architecture and Technology, Lisbon; La Kunsthalle Mulhouse, France; MCA Museum of Contemporary Art, Chicago; MAXXI National Museum of the 21st Century Arts, Rome; Jeu de Paume, Paris; CAPC Museum of Contemporary Art, Bordeaux; Deutsche Bank KunstHalle, Berlin; Arnolfini, Bristol and in group shows at MoMA The Museum of Modern Art, New York; Centre Pompidou, Paris; Castello di Rivoli, Torino, New Museum Triennial, New York; Hessel Museum of Art, Annandale-On-Hudson, New York; Whitechapel Gallery, London;KW Institute for Contemporary Art, Berlin; The Museum of Contemporary Photography, Chicago; Museum of Modern Art, Warsaw; La Biennale de Montreal, Montreal; MEDIACITY Seoul Biennial; 13thIstanbul Biennial; Sharjah Biennial 11; Yerba Buena Center for the Arts, San Francisco; The High Line, New York, La Triennale: Intense Proximity, Palais de Tokyo, Paris. He was shortlisted for the Future Generation Art Prize, Kiev (2012) and won the Abraaj Art Prize, Dubai and the New:Vision Award, CPH:DOX Film Festival, Copenhagen (2014) and the Experimental Award at the Curtas Vila do Conde – International Film Festival, Portugal (2015). He was selected Deutsche Bank's 2016 Artist of the Year (2016). His films were screened at Tate Modern, Locarno Film Festival, New York Film Festival, International Film Festival Rotterdam, ICA London among others.


Work Synopsis:
The world seen through the eyes of colorful tulips with faces.


Haroon Mirza, //// ////, 2017, Video, 15 min

Courtesy the artist


Biography:

Haroon Mirza was born 1977 in London where he lives and works. He has a BA in Painting from Winchester School of Art, an MA in Design Critical Practice and Theory from Goldsmiths College (2006) and an MA in Fine Art from Chelsea College of Art and Design (2007). Mirza has won international acclaim for installations that test the interplay and friction between sound and light waves and electric current. He devises sculptures, performances and immersive installations, such as The National Apavillion of Then and Now (2011) – an anechoic chamber with a circle of light that grows brighter in response to increasing drone, and completely dark when there is silence. An advocate of interference (in the sense of electro-acoustic or radio disruption), he creates situations that purposefully cross wires. He describes his role as a composer, manipulating electricity, a live, invisible and volatile phenomenon, to make it dance to a different tune and calling on instruments as varied as household electronics, vinyl and turntables, LEDs, furniture, video footage and existing artworks to behave differently.

Recent solo exhibitions have been held at CCA Kitakyushu, Kitakyushu, Japan (2020); John Hansard Gallery, Southampton, UK (2019); Australian Centre for Contemporary Art, Melbourne, Australia (2019); Sifang Art Museum, Nanjing, China (2019); Ikon, Birmingham, UK (2018); Asian Art Museum, San Francisco, CA, USA (2018); Nikolaj Kunsthal, Copenhagen, Denmark (2018); Zabludowicz Collection, London, UK (2017); LiFE, Saint-Nazaire, France (2017); Contemporary Art Gallery, Vancouver, BC, Canada (2017); Summerhall, Edinburgh, UK (2016); Pivô, São Paulo, Brazil (2016); Nam June Paik Center, Seoul, South Korea (2015) and others.


Work Synopsis:

4 Video Screens: Haroon Mirza orchestrates a multiplicity of images: raw, captured on a smartphone or sampled from videos on YouTube. He adopts these fragments as material to recount our world, exploded and digested by the Internet.

The collage of heteroclite sources is composed of different thematic inputs:

Nature: DNA and the relationship to genome coding; wave theory, which constitutes one of the foundations of quantum mechanics (the branch of physics that studies and described fundamental phenomena at work in physical systems).

Science and Technology: Information technology; artificial intelligence; language.

Entheogens: The nature of psychotropic plants used for spiritual ends and modifying states of consciousness; the melodies and chants that accompany states of trance, shamanism.

Beliefs: Religion; the rise of extreme ideologies; the Orient-Occident duality; Europe.

In the profusion of combinations, the artist acts as a composer, mixing sources then re-encoding certain sequences of the score. The videos are progressively affected by static and distortion, until they transform themselves into pure sonic material, as if Mirza wanted to transcribe visual and sound information by a signal, an energy, an electrical flux.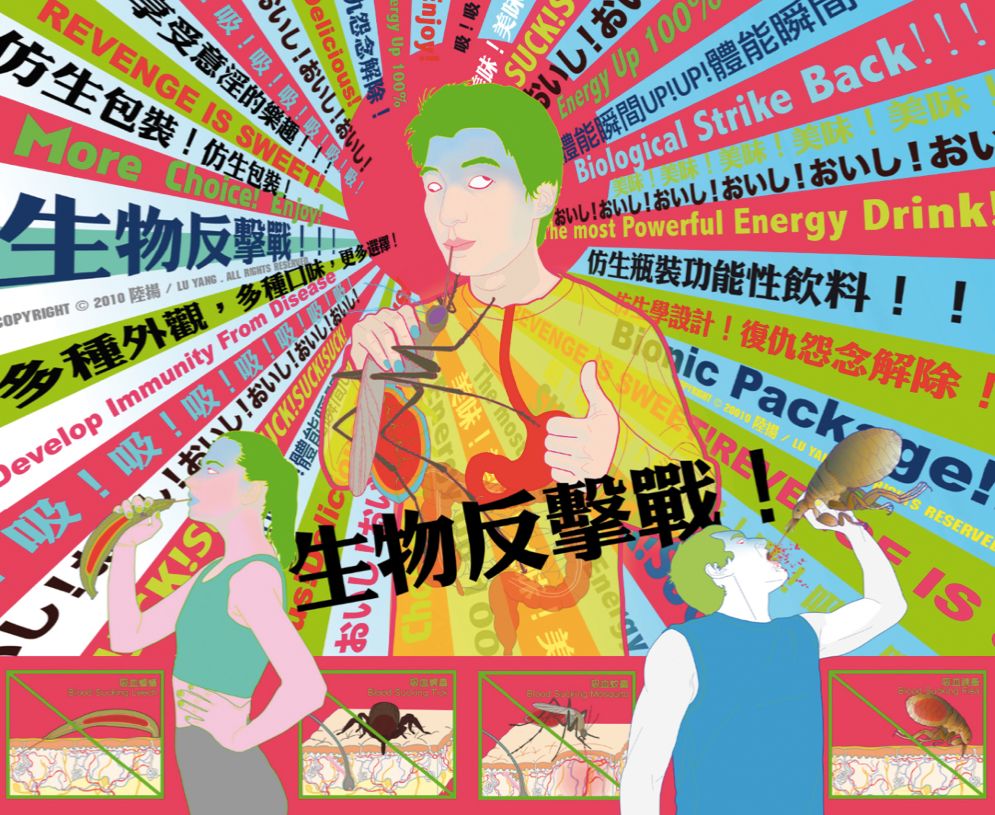 Lu Yang, Biological Strikeback!!!, 2010, Inkjet print, 65 x 53"

Courtesy the artist


Biography:

Lu Yang (b. 1984) is a Shanghai-based multimedia artist who creates fantastical, often morbid and shocking visions of death, sexuality (or a-sexuality), mental illness, and neurological constructs of both real lifeforms and deities. Deeply immersed in the subculture of anime, video games, and sci-fi, Lu Yang's output spans 3D-animated films, video game-like installations, holograms, neon, VR and even software manipulation, often with overt Japanese manga and anime references. Music — electronic and always frenzied — features prominently. Her works involve frequent collaborations with performers, designers, experimental composers, robot companies, and idol stars.

Lu Yang has been featured in important solo and group exhibitions at venues such as the UCCA (Beijing), Centre Pompidou (Paris), M WOODS Museum (Beijing), Spiral (Tokyo), MAXXI, National Museum of XXI Arts (Rome), Sadie Coles (London), Fridericianum (Kassel), Société (Berlin), DFB Performance Gallery (Chicago), Chronus Art Center (Shanghai), Momentum (Berlin), MOCA Cleveland USA (Cleveland), and the Tampa Museum of Art (Tampa). LuYang has also participated in numerous Biennales such as: Shanghai Biennale 2018 & 2012, Athens Biennale 2018, Liverpool Biennial 2016, Montreal International Digital Art Biennial 2016, 56th Venice Biennale China Pavilion 2015, and Fukuoka Asian Art Triennale 2014, etc.


Work Synopsis:

The ink-jet print Biological Strikeback!!!, 2010, inverts human relationships with bloodsucking animals such as ticks and leeches in a project could easily be a novelty product design crossover. Here, Lu depicts bags that resemble the insects and are filled with a red energy beverage.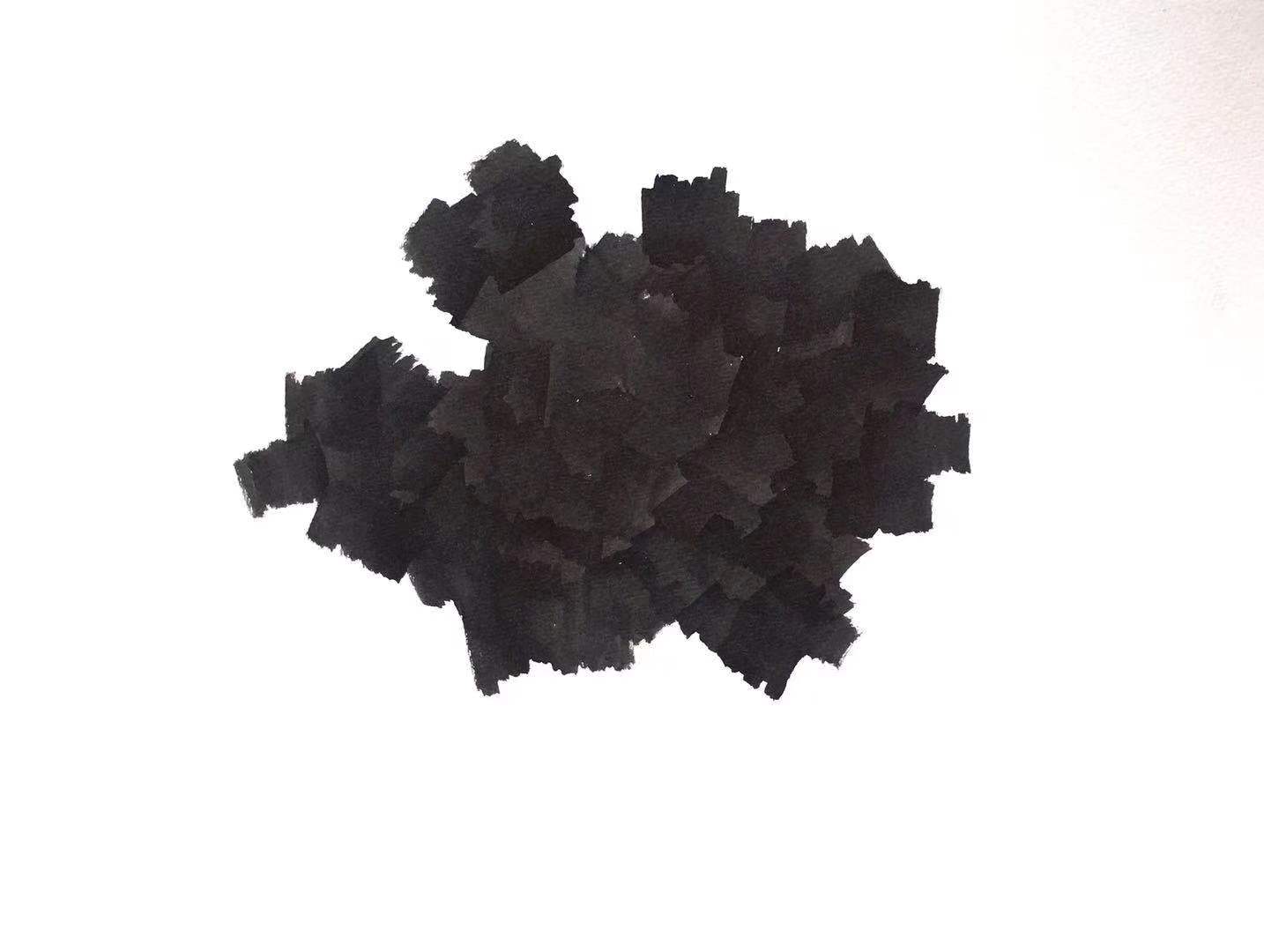 Nabuqi,Untitled, 2020, Ink on paper, 24x32cm
Courtesy the artist

Nabuqi,Untitled, 2020, Ink on paper, 27x39cm

Courtesy the artist

Biography:

Nabuqi was born in Inner Mongolia in 1984, she lives and works in Beijing. Focusing on both the physical and psychological nature of objects and materials, Nabuqi's work deals with the relationship between the sculptural objects and the bodily, and explores human perceptions in either confrontational or immersive spatial contexts. Her bronze or aluminum sculptures propose anew the independence of the hand-made, sculpted objects, and emphasize its evolving relationship with the bodily in the age of the anthropological. Her installations, on the other hand, assemble readymades and industrial materials - from mirrors, lamps, artificial plants to train rails and a life-size model of a cow - and creates enveloping settings in and around which the spatial politics of the active, viewing subject is delineated.

Her recent solo exhibitions include Do real things happen in moments of rationality?, ShanghART, Shanghai (2018); Two-way Entry, C-Space+Local, Beijing (2018); Absent Paragraph, Museum Beelden aan Zee, Hague (2017); Stay and Occupation, Dawan Art, Paris (2017). Recent group exhibitions include Cold Nights, UCCA Center for Contemporary Art, Beijing (2017); Zhongguo 2185, Sadie Coles, London (2017); Any Ball, Central Academy of Fine Arts, Beijing (2017). Nabuqi participated in the 58th Venice Venice Biennale (2019), the 11th Shanghai Biennale: Why Not Ask Again? (2016) and the 11th Gwangju Biennale (2016).


Work Synopsis:

Painting can sometimes reveal something that you don't know yet. Just like these two small-sized works on paper, I didn't realize the darkness in them until I finished the works.
Robert Zhao Renhui, World Goldfish Queen, 2013, Archival pigment print mounted on aluminum,
84 x 121cm

Courtesy the artist
Robert Zhao Renhui,
Christmas Island, Naturally Ⅱ, from the series, Christmas Island, Naturally, 2016, Matt Diasec in black frame, 100 x 150cm
Courtesy the artist

Robert Zhao Renhui,
J8.2, from the series, Christmas Island, Naturally, 2016, Matt Diasec in black frame, 74 x 111cm

Courtesy the artist
Biography:

Singaporean visual artist Robert Zhao Renhui (b. 1983) works chiefly with photography but often adopts a multi-disciplinary approach, presenting images together with documents and objects in the form of textual and media analysis, video and photography projects. His artistic practice investigates man's relationship with nature, utilizing convincing narratives to invoke doubts in its audience towards the concept of truth and its portrayal. His works has been exhibited globally, having held solo exhibitions in Singapore, China, Japan, Australia, and Italy, as well as participating in various biennales and photo festivals.

Recent exhibitions include The Lines We Draw, Yalu River Art Museum, Dandong, China (2019), Effect, Orange County Museum of Art, Los Angeles, USA (2019); Observe, Experiment, Archive, Sunderland Museum and Winter Garden, London, U.K (2019); The Institute of Critical Zoologists Final Report of the Christmas Island Expert Working Group, NTU Centre for Contemporary Art, Singapore (2018); The 9th Asia Pacific Triennial of Contemporary Art (APT9), Queensland Art Gallery, Gallery of Modern Art (QAGOMA), Australia (2018); Hugo Boss Asia Art 2017, Rockbund Art Museum, Shanghai (2017); 7th Moscow Biennale, Moscow, Russia (2017); Robert Zhao Renhui: Christmas Island, Naturally, ShanghART M50, Shanghai (2017); Zhao Renhui: Christmas Island, Naturally, ShanghART Singapore, Singapore (2017); Singapore, Very Old Tree, National Museum of Singapore, Singapore (2017); 20th Biennale of Sydney, Sydney, Australia (2016) and others.


Work Synopsis:

Christmas Island, Naturally Series:

Since the establishment of the first human settlements in the late 19th century, the ecosystem of Christmas Island – a small volcanic outcrop in the Indian Ocean which was transferred from Singapore to Australia in 1958 – underwent dramatic changes. Along with human settlers, several non-indigenous species alighted on the island disrupting the endemic biodiversity that had thrived undisturbed thanks to geographical remoteness and almost nil human interference. The accidental introduction of invasive species severely impacted a fragile ecosystem, imperiling the island's wildlife and causing the extinction of a number of native species. As a result, extreme biocontrol strategies are currently being undertaken in an attempt to restore the island's biodiversity.

In the past two years, The Institute of Critical Zoologists has been researching the escalating chain of events brought about by the human presence on Christmas Island gathering a varied collection of research materials that merge factual and fictional elements. By surveying the impact of human beings on an endemic habitat, Final Report of the Christmas Island Expert Working Group maps out lines of invasion and retreat, it investigates dynamics of connectedness and isolation triggering reflections on states of vulnerability and conditions of survival in the age of globalization.

World Goldfish Queen:

The work World Goldfish Queen is part of the series A Guide to Flora and Fauna of the World, which seeks to document and reflect on the myriad ways in which human action and intervention are slowly altering the natural world. The work is a photograph of what has been declared the world's largest goldfish in the first International Goldfish Championships in Fuzhou, China in 2012. Over 3,000 goldfish from 14 countries competed for different titles including the World Goldfish Queen crown. Goldfish are judged by five criteria: breed, body shape, swimming gesture, color and overall impression. The show stealer was a giant goldfish weighing around 4kg. The judges noted that not all goldfish can grow this big as factors such as breeding may affect size. Goldfish are bred out of generations of genetic mutations since the Jin Dynasty and their exact origins are unknown.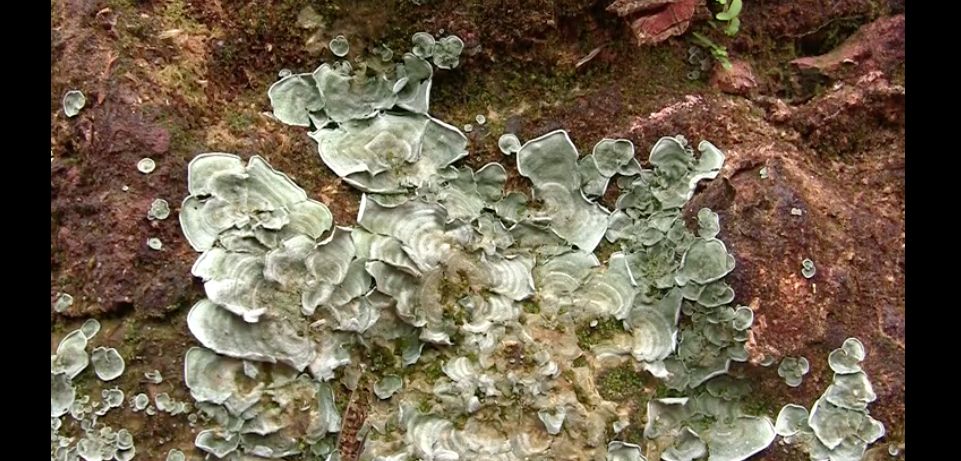 Solange Pessoa, Lonjuras, 2012 – 2019, Video, 7'15''
Courtesy the artist; Mendes Wood DM

Biography:
Solange Pessoa (Ferros, 1961), lives and works in Belo Horizonte, Brazil, and received her BA from Escola Guignard/UEMG, Belo Horizonte, Brazil. Beyond the clear references to organic life or prehistoric artistic experimentations, what stands out in Solange Pessoa's work is a singular, pulsating vitality, which manifests itself in peculiar contours that create figures in which we recognize the primordial movement of genesis. In her works, the stylization of life assumes a radical depth, offering a particular language for reading and imagining the things of the world. Thus, we see appear species that carry traits from the mineral, vegetable and animal kingdoms and convey universality through their most regional aspects.

Her selected solo exhibitions include Solange Pessoa, Mendes Wood DM, New York (2018); Solange Pessoa, Blum & Poe, Los Angeles (2017); Solange Pessoa, Mendes Wood DM, São Paulo (2016); Metaflor-Metaflora, Museu Mineiro, Belo Horizonte (2013); Museu de Arte da Pampulha, Belo Horizonte (2008); Museu da Inconfidência, Ouro Preto (2000); Palácio das Artes, Belo Horizonte (1995); and Centro Cultural São Paulo, (1992).


Work Synopsis:

Solange Pessoa's most recent video work Lonjuras (2012-2019) is a culmination of footage documenting rocks, soil and fungus that the artist has collected since 2012. The title, a word that is no longer commonly used in modern-day Portuguese, refers to an expansion of time between two points – a designation of immense distance. Through her documentation of these terrestrial elements, Pessoa points to a gap in time, drawing our attention to things present today, that pre-exist any utterance to civilization on Earth. It is through this video work that Pessoa ties together the evocation of the primordial, mythical times that play out in her practice.

To Be Continued...
With Contributions By:
aaajiao
Allora & Calzadilla
Annika Eriksson
Babi Badalov
Basim Magdy
Cerith Wyn Evans
Cheng Ran
Chulayarnnon Siriphol
Colectivo Los Ingrávidos
Daniel Steegmann Mangrané
Éléonore Saintagnan & Grégoire Motte
Fan Xi
Fang Di
Guido van der Werve
Haroon Mirza
Hu Xiaoyuan
Huang Rui
Jonathas de Andrade
Katja Novitskova
Laure Prouvost
Lawrence Abu Hamdan
Lawrence Lek
Li Binyuan
Lin Tianmiao
Li Tingwei
Liu Shiyuan & Kristian Mondrup
Lu Pingyuan
Lu Yang
Miao Ying
Michael Najjar
Nabuqi
Oscar Murillo
Patty Chang
Raqs Media Collective
Reynier Leyva Novo
Richard Tuttle
Robert Zhao Renhui
Rodrigo Braga
Ryuichi Sakamoto
Solange Pessoa
Stephanie Comilang
Sun Xun
Tania Bruguera
Timur Si-Qin
Victoria Sin
Visionist
Xiang Jing
Xie Nanxing
Yang Zhenzhong
Yu Ji
Zadie Xa
Zhang Enli
Zhang Peili
Zhao Zhao