David Hockney: Works from the Tate Collection

30 August 2019 - 5 January 2020
M WOODS - Hutong
With a "big splash" at the heart of Beijing, M WOODS proudly announces both its most anticipated show of the year and the grand opening of its second location, M WOODS - Hutong. In partnership with Tate, M WOODS – Hutong presents as its inaugural exhibition "David Hockney: Works from the Tate Collection", the artist's first museum survey exhibition in China.
As one of the world's most influential and popular artists, David Hockney holds the record for the highest auction price for a painting by a living artist. Born in Bradford, UK in 1937, Hockney attended Bradford School of Art and the Royal College of Art, London, before going on to make some of the best-known images of the last 60 years. Since his first retrospective exhibition at London's Whitechapel Art Gallery in 1970 when he was only 33, Hockney has continued to attract widespread critical and public attention.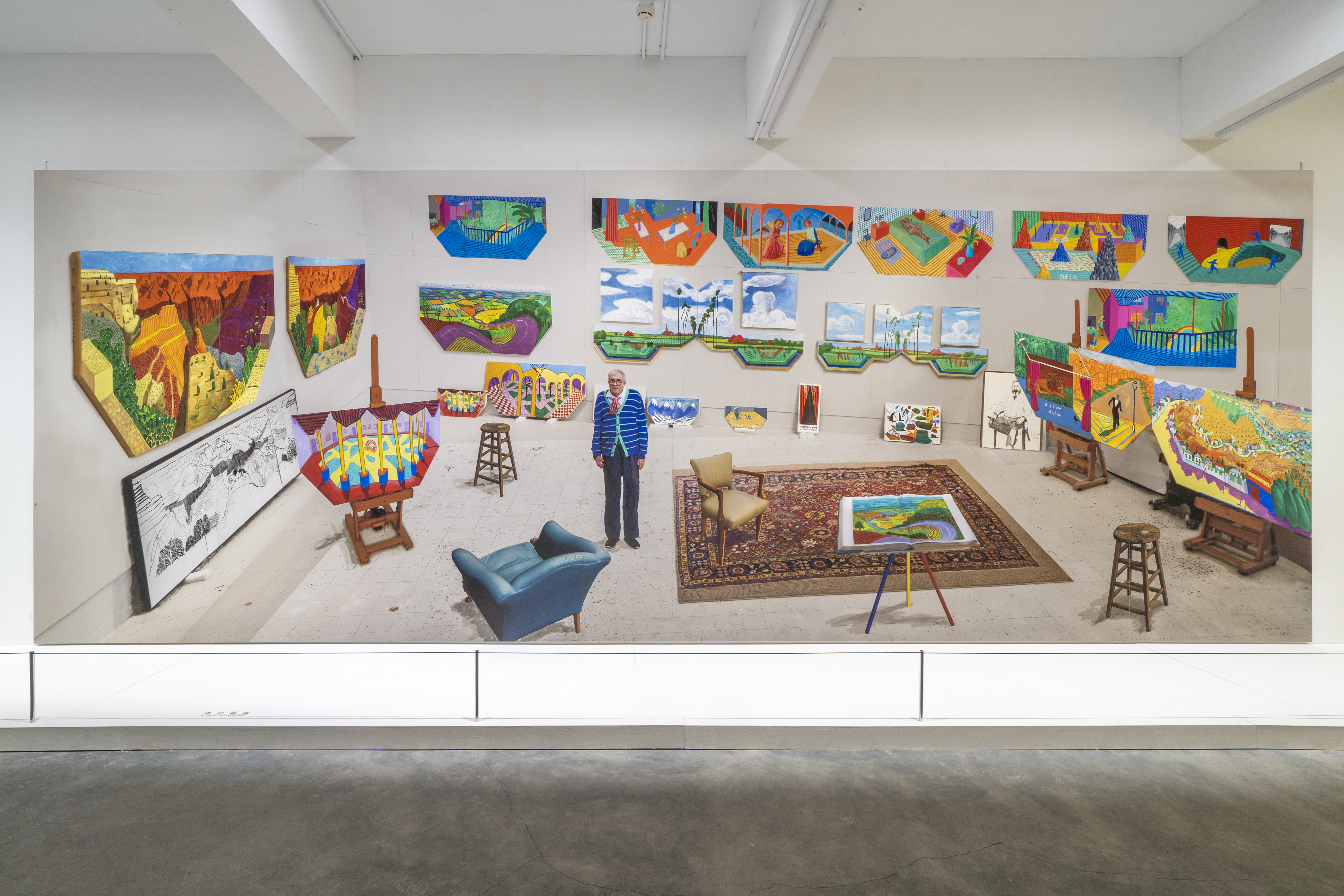 Drawing on many different sources including popular imagery and the works of old and modern masters, Hockney's subject matter concerns the traditional themes of art – still life, portraiture and landscape – and his principle obsession with representation and perspective. With nearly 100 works, the exhibition spans his career from the mid 1950s to the present, and demonstrates the range of possibilities in his work, not only within the traditional areas of painting, printmaking and drawing, but also in his more recent use of photography and digital technologies. Works are drawn primarily from the Tate's collection in the UK and include some of Hockney's most iconic paintings including A Bigger Splash (1967), Mr. and Mrs. Clark and Percy (1970-71), andMy Parents (1977).

In accordance with M WOODS' founding philosophy that all art should be F.A.T. (free, alchemical and timeless) this exhibition explores for the first time Hockney's relationship with China. Hockney first visited China in 1981 with Stephen Spender, a British poet, and the two collaborated on the book China Diary (1982) chronicling their journey. Hockney went on to explore his fascination with traditional Chinese scroll painting in the 1987 film A Day on the Grand Canal with the Emperor of China or: Surface Is Illusion But So Is Depth. In the film, Hockney examines the pinnacle of Qing dynasty court painting The Kangxi Emperor's Southern Inspection Tour painted by a group of artists led by the master Wang Hui, guiding viewers through the vastness and subtlety of the scroll and its dynamic lesson in time and space. The exhibition reveals how Chinese painting has continued to have a profound influence on Hockney's practice in terms of painting theory, technique and perspective. Presenting the rarely shown The Kangxi Emperor's Southern Inspection Tour (Scroll 6) alongside Hockney's 'Moving Focus' series of prints and more recent works in paintings and photography, it follows Hockney's remarkable journey through the myriad ways he has interrogated the nature of looking and representation, from his days as a promising student to his place as one of the finest artists working today.

M WOODS would like to express deep gratitude to Tate and its team, as well as the individual lenders who loaned their works to the exhibition. We would also like to sincerely thank Pace Gallery for its support, and David Hockney Inc. for its involvement – without which this exhibition would not have been possible.
The presentation of David Hockney: Works from the Tate Collection is a collaboration between Tate and M Woods.