Collective Care: A House with Many Guests
Date: 2020.06.12 - 2020.09.13
Location: M WOODS 798

With artworks by: Kader Attia, Pierrette Bloch, Gustave Courbet, Martin Creed, Dong Dawei, Tomoo Gokita, Katharina Grosse, Gu Changwei, Charles Harlan, He Xiangyu, Jeppe Hein, David Hockney, Pierre Huyghe, Raoul de Keyser, Austin Lee, Li Ming, Pixy Liao, Liu Heung Shing, Paul McCarthy, Sabine Moritz, MR., Nicolas Party, Alex Prager, Robin Rhode, Sterling Ruby, Nicola Samorì, Taca Sui, Wolfgang Tillmans, Dahn Vo, Guo Xi, Wang Yin, Cristof Yvoré, Yu Ji, Zhou Siwei, Zhou Tao.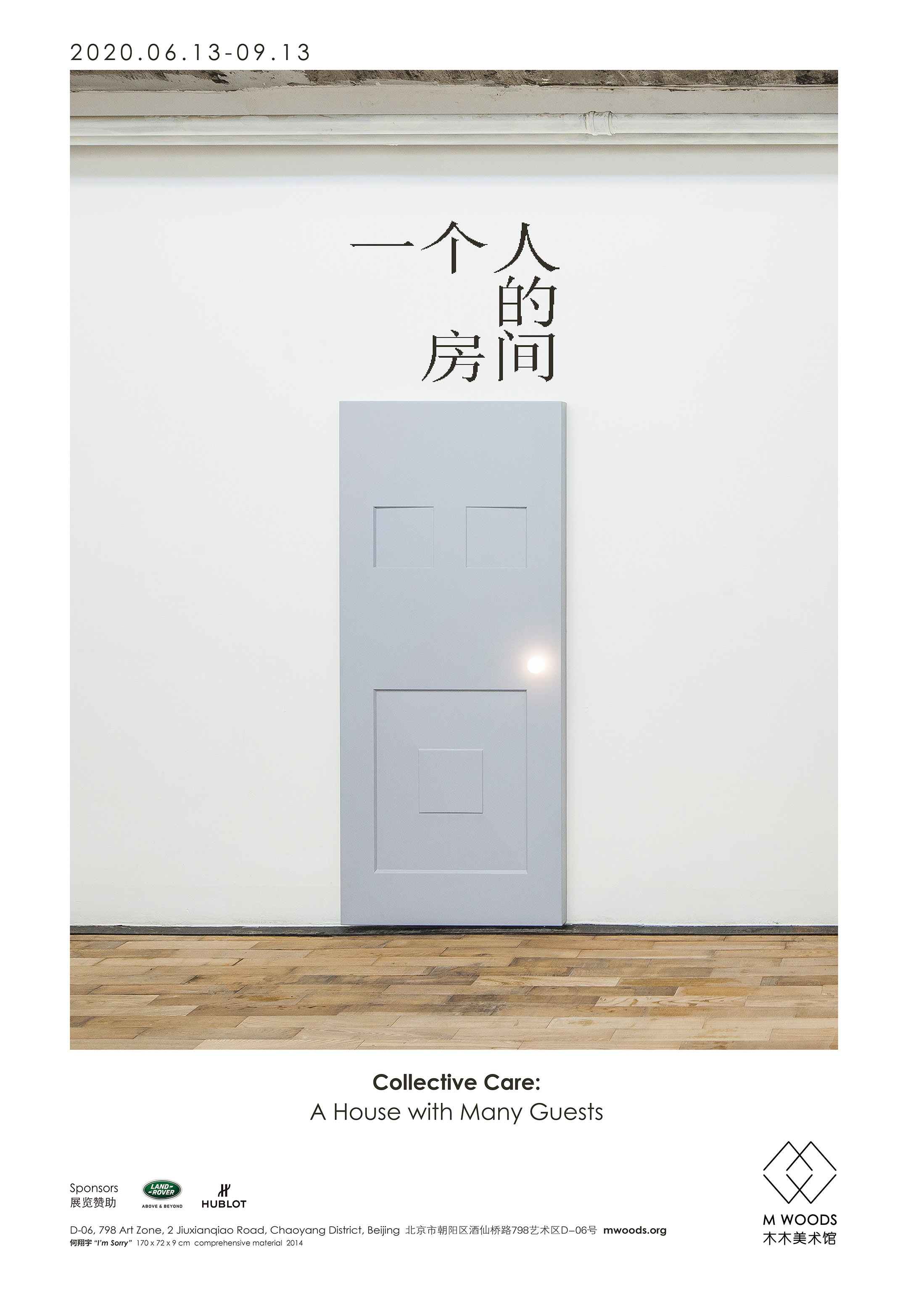 If, as independent exhibition designer Harald Szeemann suggested in the 1980s, a museum is a 'house for art', then what is the museum in 2020?

As M WOODS's first exhibition in our 798 location since its temporary closure in early January, we look to collectivism and networks of sharing collections locally as a relevant model for exhibition-making in China during our new distinctive post-Covid-19 present.

Collective Care: A House with Many Guests invites eight local collections to be presented alongside the museum's collection in an exhibition that crosses chronological boundaries as well as conventional stylistic categories by displaying both art objects in a variety of mediums and periods, from installation art to Chinese antiques, alongside non-art objects from the early 1990s to the present.

Divided into separate autonomous spaces, the exhibition asks how museums might become more open spaces comprised of intersecting voices and fingerprints, while also looking into the concept of care, as a crucial component to every museum and collection moving forward.

Imagining a new 'local turn', Collective Care: A House with Many Guests is both an exhibition and a model of sharing collections that works locally and within a collecting network of sympathetic individuals and guests. Showing that hospitality, as French philosopher Jacques Derrida suggested, "can only be poetic". By opening up M WOODS to these mixed voices and collections, the museum also hopes to reflect on what role a museum can play in the larger art ecology of the region.
Participating collections include: Du Jie, Hong Yanxia, Jevin Junyi Hong, Li Zhanhao, Vincent Liu, Ouyang Kunlun, Yuan Bing, Patrick & Shoe-li Chou